Smart Watch App - Riversurf
Track and monitor your river surfing sessions in rapids, wave pools, Citywaves, or the Eisbach.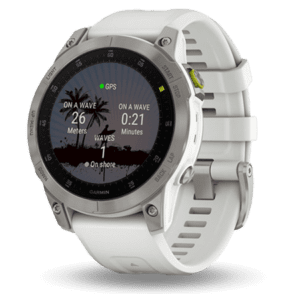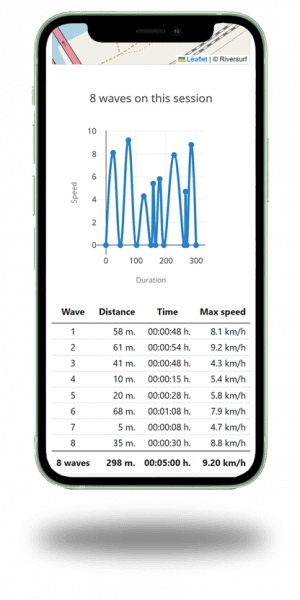 Start tracking your surf session
Riversurf.xyz offers a cutting-edge solution for surfers who want to track their performance and progress. The platform is designed to automatically detect when surfers enter and exit the wave, record their speed, distance, and effective surfing time, among other key metrics.
With Riversurf.xyz, users can seamlessly connect their Garmin watch to the web application, centralizing all their surfing sessions in a single place. This allows for easy tracking and analysis of performance over time.
It has passed many tests and has gotten help from users in Eisbach, Citywave, surfskaters and wakeboarders.
In stationary waves you don't have paddling or tides, and take offs are usually not necessary and therefore the apps of similar sports can't contribute too much.
Riversurf.xyz is intended to detect when you enter on the wave, when you leave it, speed of surfing, surfed distance, effective surfing time, etc.

As an avid surfer, Daniel, the founder of Riversurf.xyz, always regretted giving up the sport for many years until he discovered the Citywave in his city. After just two sessions, he became hooked on the exhilarating experience of river surfing.
However, he quickly realized that there were no existing applications on the market to track and monitor river surfing sessions, especially on Garmin or any other system. While there were plenty of apps for paddle surfing and regular surfing, none of them were tailored specifically to the unique needs of river surfing.
Determined to fill this gap in the market, Daniel set out to create the very first river surfing application. After months of hard work and dedication, Riversurf.xyz was born. Now, surfers around the world can enjoy a cutting-edge platform that helps them track their performance, analyze their progress, and connect with other surfers in their favorite spots.
Now you can register, pair your device and your activities will be sent to the web when they finish.
Track your session duration and number of waves surfed.
Track how long you spent on each wave and learn more about the wave.
Learn more about your health with monitoring of your heart rate and blood oxygen saturation.
Track your progress and improvement by tracking your average session speed.
This tracks and monitors outside weather and atmospheric conditions.