Fiberglass Honeycomb Double Tab Quad
79,95 €
BUNDLE – Set of 4 (quad) fins with two side fins (right and left) in size medium and two smaller symmetrical rear fins

COMPATIBLE – Fits with any surfboard with FCS plug system – whether it's a bodyboard, shortboard, funboard, windsurfing or kiteboard and is therefore ideal for wave riding, river surfing or paddle boarding.

MATERIAL – Especially durable and durable thanks to high-quality fiberglass with honeycomb core.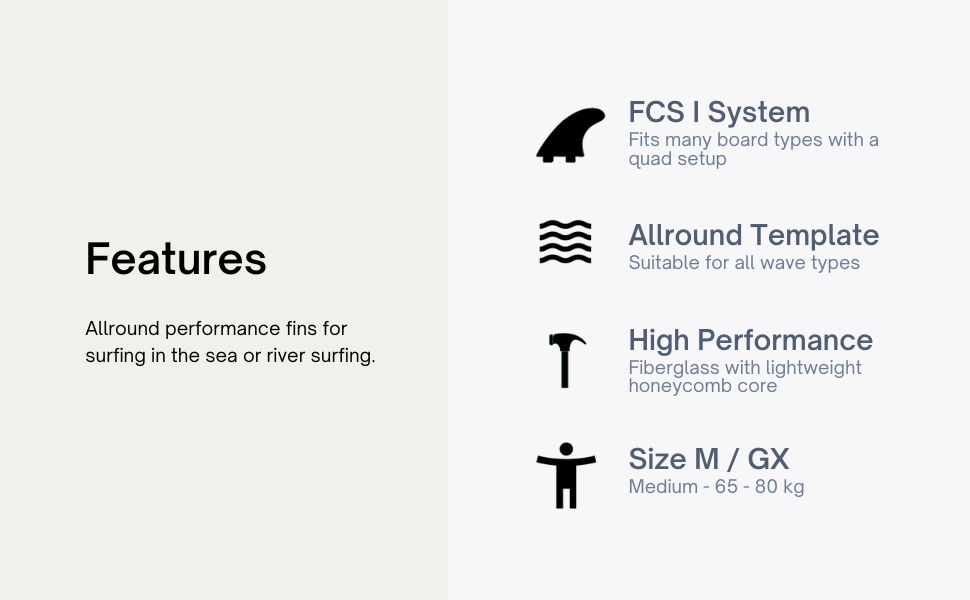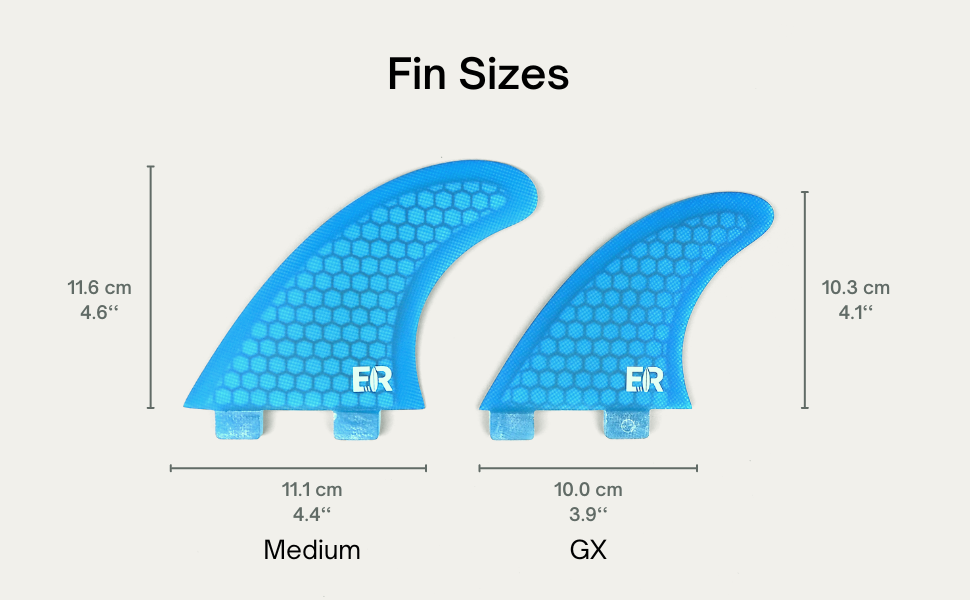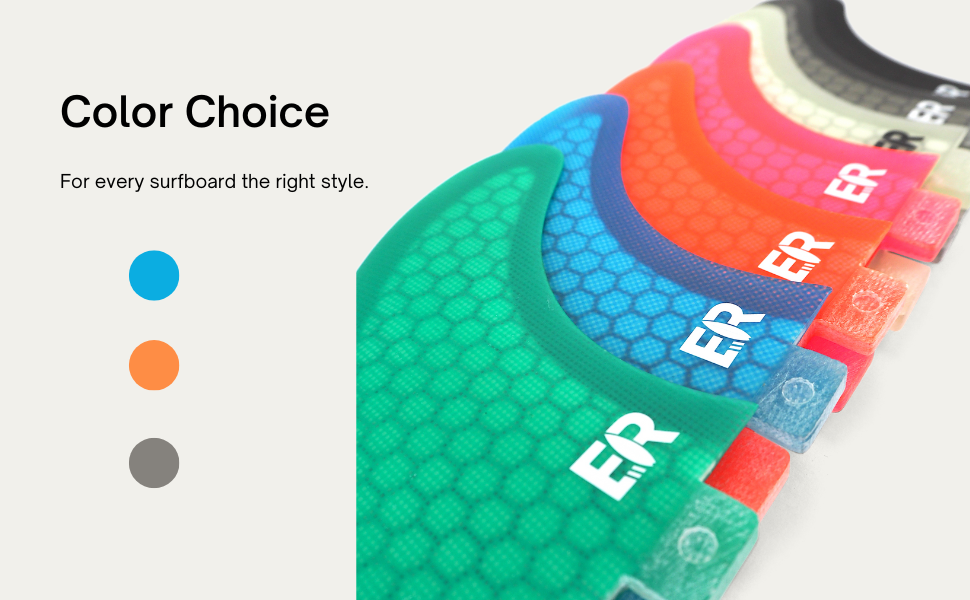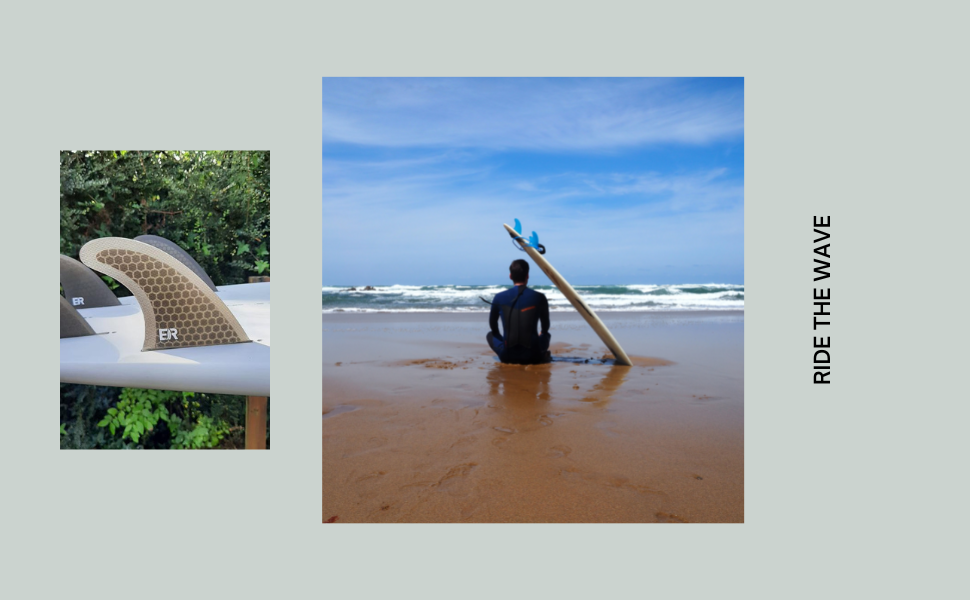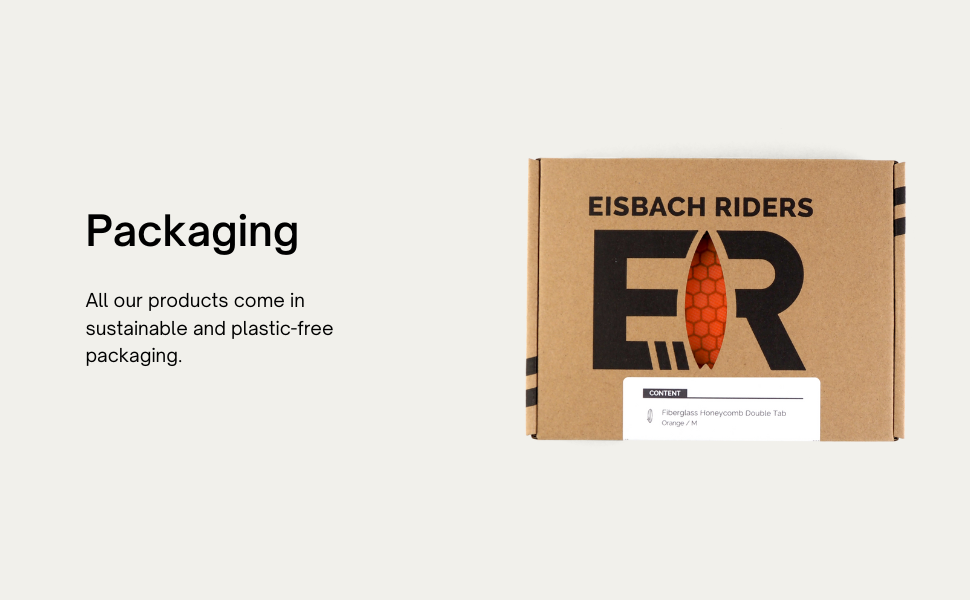 Notify me when the item is back in stock.